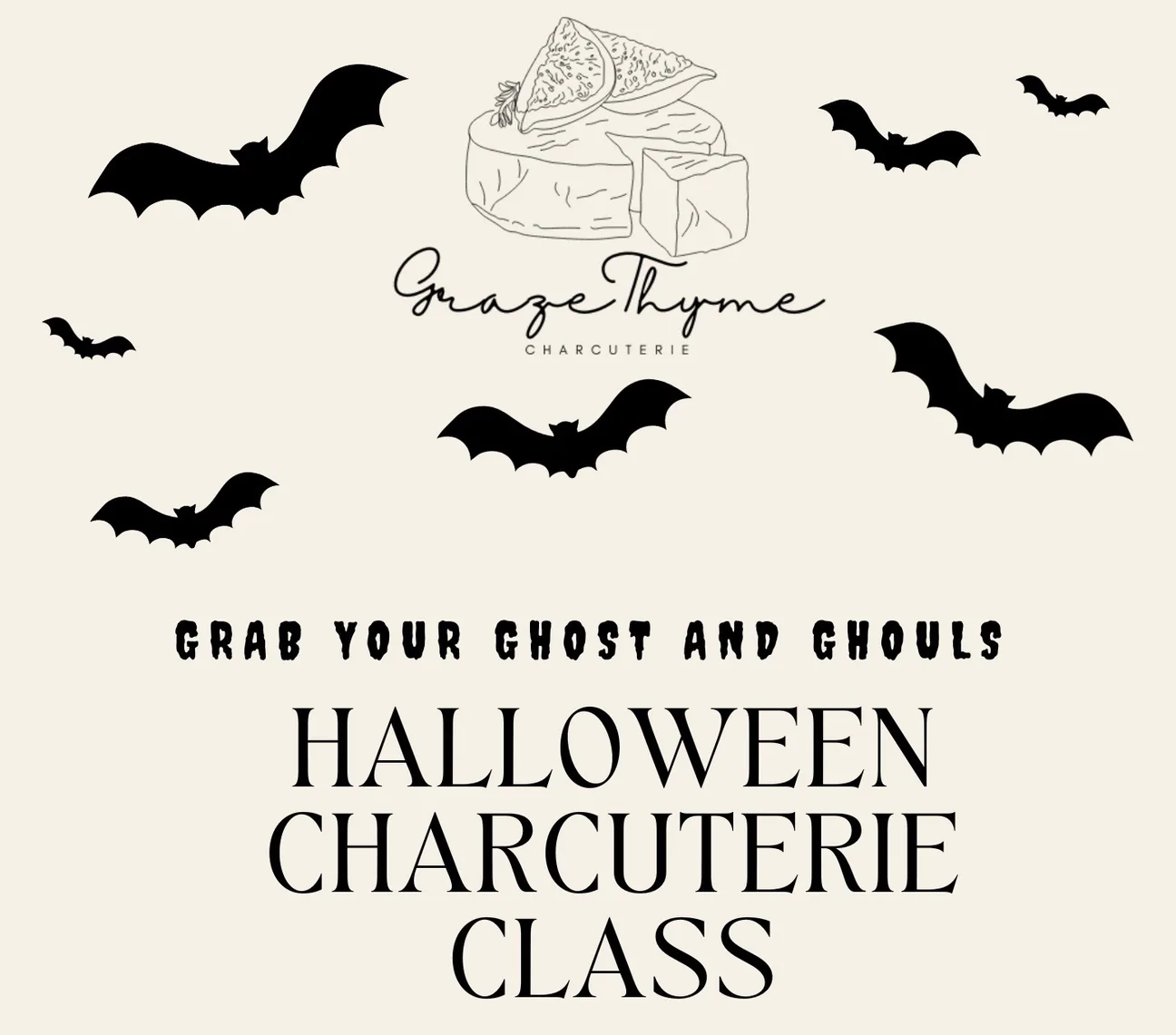 Grab your ghosts and ghouls for a night of spooky and cheesy fun. We will have two dates available and each class will take place at The Space, our new venue right next door to SupperThymeOK (316 W 33rd | Edmond, OK). Saturday, October 22nd at 6:30pm and Sunday, October 30th at 3pm.
The classes are 60 minutes and each ticket costs $75. Your ticket includes everything you need to create a themed board that serves four!
When prompted to select a date/time for pick-up/delivery, please select pick-up and choose any date/time.